There has been some disturbed chatter in the last couple of days about video game adaptation 'Borderlands', which 'Hostel' and 'Cabin Fever' director Eli Roth shot way back in 2021 (it was long enough ago that star Cate Blanchett has had time to shoot 'Tár', which has just hit theaters).
But with word that Roth has stepped away from the film ahead of some re-shoots, there was naturally concern that it's all gone a little wrong and that the director has somehow been fired.
Lionsgate is stepping up to do a little damage control and now comes word via Deadline that it's more to do with a schedule clash.
Roth, you see, is finally ready to make the full-length movie 'Thanksgiving', spawned from a fake trailer he made to contribute to Quentin Tarantino and Robert Rodriguez' 'Grindhouse'.
It was popular enough that there was talk of a full movie based on the trailer, but while Roth has sometimes mentioned it, he's finally ready to make it a reality.
'Thanksgiving'––in fake trailer form at least––features a slasher who makes his own carving board out of the inhabitants of a Massachusetts town during the annual turkey day. One of the pivotal scenes involved Roth himself, separated from his head while in the throes of passion with a date in a convertible.
Now, of course, there could be more to it than anyone is willing to admit––given the long post-production process of 'Borderlands', surely there has been time for Roth to schedule making 'Thanksgiving' so that it doesn't clash with 'Borderlands'. But movie shooting schedules can be tough to figure out with so much that needs to happen, so perhaps it really is just timing.
Still, the addition of Tim Miller––who last made 'Terminator: Dark Fate'––is an interesting one. He's got plenty of experience with the sort of effects load that might be involved in even re-shoots of something along the lines of the game adaptation.
'Borderlands' adapts the popular game title and stars Blanchett as Lilith, an infamous outlaw with a mysterious past, reluctantly returns to her home planet of Pandora to find the missing daughter of the universe's most powerful man Atlas (Edgar Ramirez).
Lilith forms an alliance with an unexpected team – Roland (Kevin Hart), a former elite mercenary, now desperate for redemption; Tiny Tina (Ariana Greenblatt), a feral pre-teen demolitionist; Krieg (Florian Munteanu), Tina's musclebound, rhetorically challenged protector; Tannis (Jamie Lee Curtis), the scientist with a tenuous grip on sanity; and Claptrap (Jack Black), a persistently wiseass robot.
These unlikely heroes must battle alien monsters and dangerous bandits to find and protect the missing girl, who may hold the key to unimaginable power. The fate of the universe could be in their hands – but they'll be fighting for something more: each other.
Naturally, 'Borderlands' has yet to announce a release date, but it'll certainly need to impress to keep up with the current trend of successful movies and shows based on games.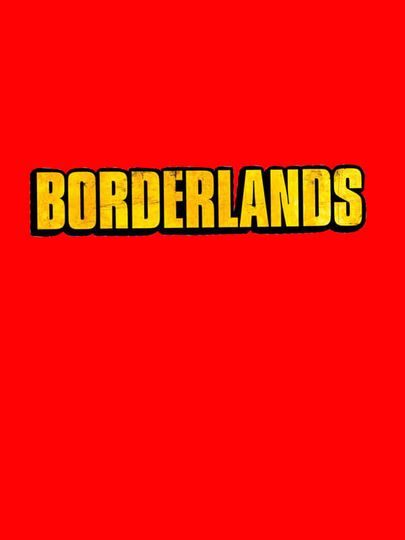 Not Yet Rated
In the distant future, four "vault hunters" travel to the planet Pandora to hunt down an alien vault rumored to contain advanced technology. Read the Plot